Ozh RICHARD
@ozh
@ozh
Nantes, FR
Tweet Archive for October 2015
@jeffr0 yep, quite annoying for what's left of the community :)
I want a car dashboard device that will display lyrics of the current song right on my windshield as it plays. Will pay money.
@SergeyBiryukov oops indeed, it was using Yahoo Pipes which has gone defunct :) Looking into it!
RT @CommitStrip: Internet of Things: Sysadmin@Home, the job of the future!
commitstrip.com/2015/10/05/int… pic.twitter.com/EsE7QSg5g7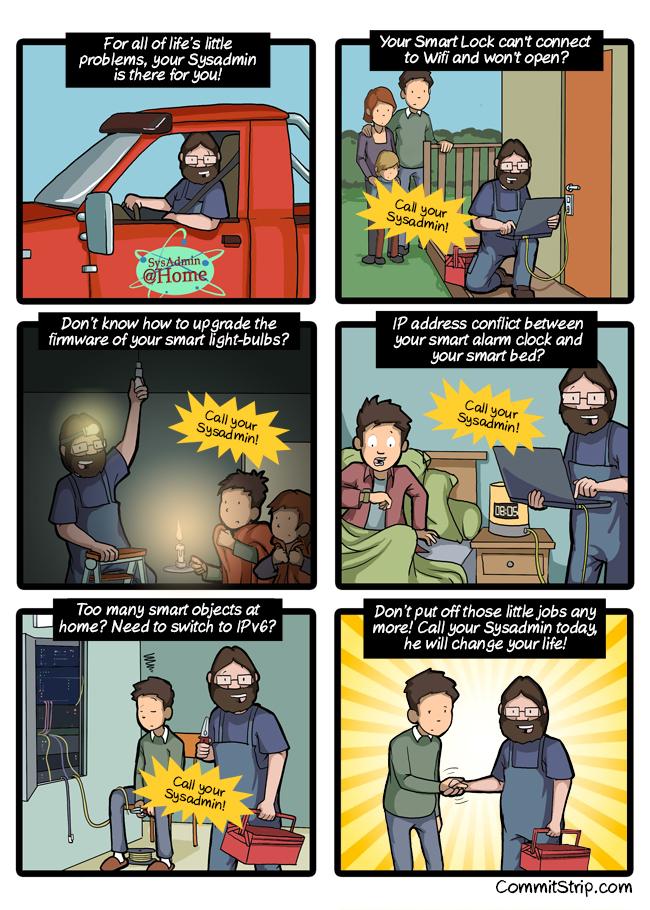 @Giorgy007 Hello, as-tu encore des invits? Je peux te screenshoter mon ratio t411, pas le FTDB malheureusement (1.40 environs sur les 2)
@rmccue Nice work lately on Requests, much appreciated. Consider tagging 1.6.2 ?
"No Way To Prevent This,' Says Only Nation Where This Regularly Happens" archive page – The Onion nails it, hard. theonion.com/article/no-way…