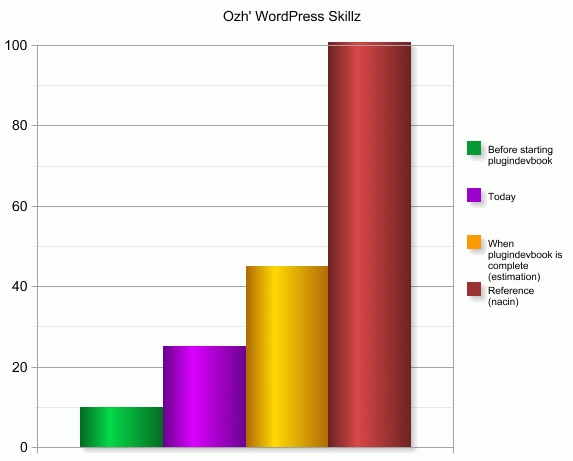 (Note that for some reason our system calculated that our Technical Editor @nacin knows more than the 100% you can actually know about WordPress, which made the system crash, guess who's to blame)
No, seriously: I'm learning a TON of stuff, even on subjects I thought I was proficient in. Stating the obvious: read the source, document what you read, write plugins using what you read, and you'll learn things.
Shorter URL
Want to share or tweet this post? Please use this short URL: http://ozh.in/tv
Metastuff
4 Blablas
Leave a Reply
Read more ?