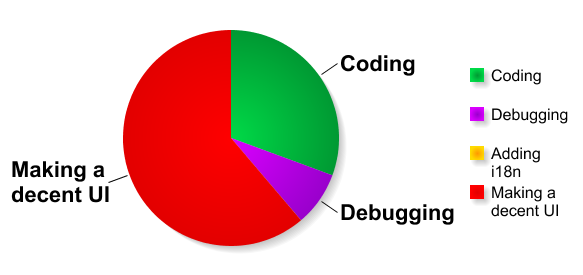 … where "making an UI" means coding the plugin option page, making it understandable, carefully pick some wording, don't overwhelm with unneeded explanations but make sure everything is crystal clear, throw a bit of jQuery to make the page more functional.
… and sometimes I'm a bit fed up with this pattern. Note that it's probably because I lack UI design skills.
NB: If you found this post title to be deceivingly catchy and overselling, you're right.
Shorter URL
Want to share or tweet this post? Please use this short URL: http://ozh.in/tm
Metastuff
4 Blablas
Leave a Reply
Read more ?