Gmail implemented a very cool feature (or at least it was recently added to my account) in the form of colored labels. You can assign each label a color from a selection, and I find this really handy when you're scanning through all your unread mails at once. I like it.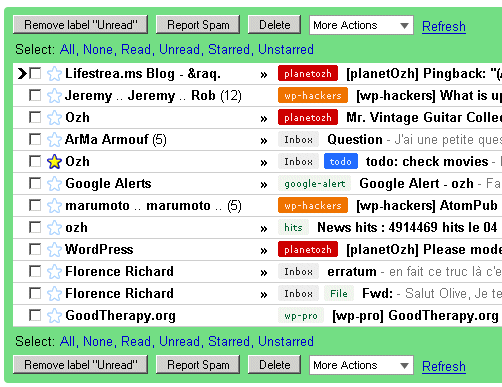 Too bad I'm still receiving various mails that were sent sometimes more than 5 days ago. I'd rather have instant mail delivery instead of shiny new features…
Shorter URL
Want to share or tweet this post? Please use this short URL: http://ozh.in/gn
Metastuff
No Comment yet
Leave a Reply
Read more ?