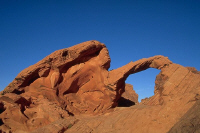 Two weeks offline ! I'll be cruising through the South West of the US, somewhere around Las Vegas, in a few famous parks : Arch Valley, Death Valley … I hope to take a bunch of beautiful pictures !
We do have a slight fear of being sort of unwelcomed by the customs, I've read a few things here and there very opposite about the American feeling towards the French these days. Well, keeping fingers crossed and smiling :)
Update : Back ! Awesome ! Images soon ! :)
Shorter URL
Want to share or tweet this post? Please use this short URL: http://ozh.in/11
Metastuff
No Comment yet
Leave a Reply
Read more ?